Tue, Jan 03, 2017 at 6:10PM
---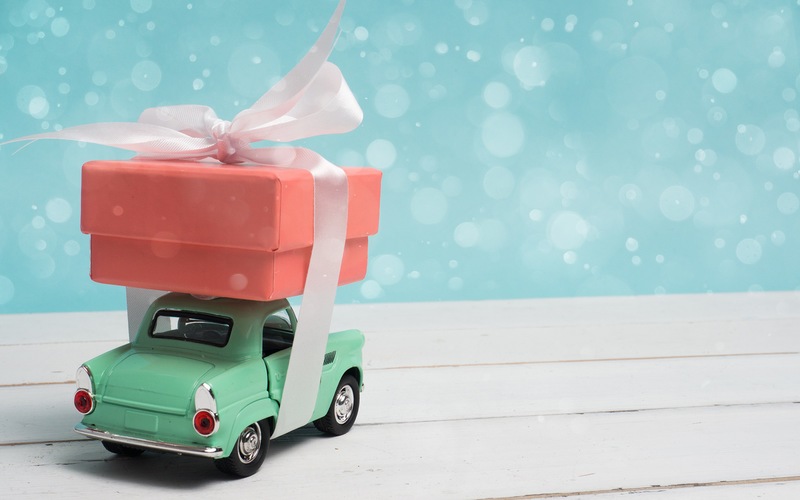 Rushing out on Christmas morning to find a brand new car, topped with a gift bow, is as exciting an experience as the commercials make it seem. Once you or a loved one receive this gift of a lifetime, what are the next steps (beyond lots of squeals and excitement)? We're exploring the answers to this question in today's blog!
Insure your ride
It's tempting to take your new car out for a ride to the beach or your favorite shopping destination—but as fun as that may be, finding the right insurance for your new ride should be the first "stop" you make! Insurance isn't just an on-the-road necessity—it can afford you peace of mind and comfort on the road as well. At Ed Jones, we can help you find the policy that's right for you with your needs in mind. We know you're in a hurry to get out and enjoy the open roads, so we'll work hard to quickly and efficiently find a fitting solution.
Get registered
When it comes to getting your car registered, the guidelines vary slightly from case to case (the process for a new car from the dealership differs from a private purchase, for example), but once you have insurance you are typically ready to get your vehicle registered and ready to go.
Get to know your car
Once the practical matters are out of the way, take some time to get to know your new car! Even before you hit the roads, you can take some time reading the often-forgotten owner's manual and trying out special features in your car. With modern cars featuring so many innovative features and add-ons, it's not unrealistic to spend several hours (at least!) getting to your new ride!
Create a car safety kit
Before you set out, consider creating a car safety and preparedness kit. It can include everything from first aid items to road flares to a snack for when you're out for longer than you intended. It's also helpful to include a few key phone numbers in your safety kit, so that even if your phone runs out of battery, you can still call home or a friend using a public phone.
Nothing beats the excitement of a brand new car—but these tips, coupled with the right auto insurance, can help extend that feeling of excitement and positivity all year long. Call our office to see how we can help insure your new set of wheels today.
---
Bookmark & Share
---
User Comments
Be the first to comment on this post below!