Tue, Apr 25, 2017 at 11:14AM
---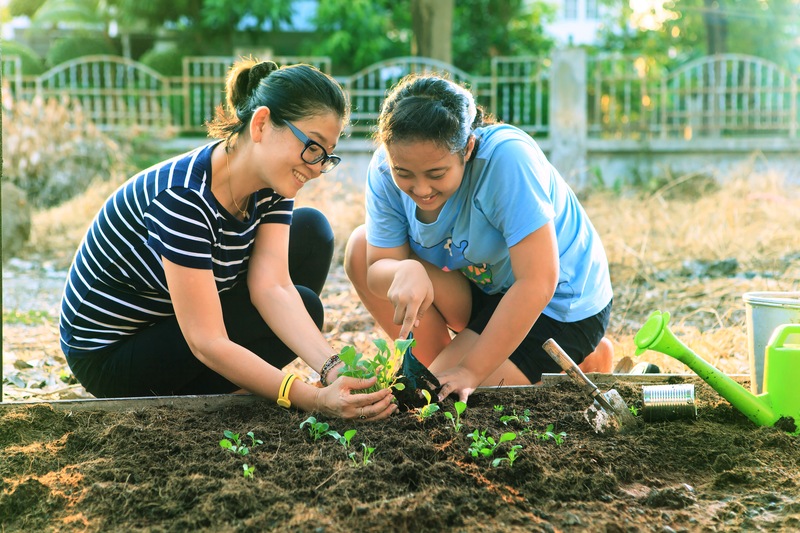 Mother's Day is on its way, and there could not be a better time to show Mom how much you care. Fortunately, there's more than a few ways to do just that!
In today's blog, we're taking a look at some of the most meaningful ways to say "thank you" to the Mom who does it all. (Hint: they don't all come from a store!).
Put together a thoughtful gift basket
What better way to surprise Mom than with a thoughtful gift basket you put together by hand? It's a great option whether you live locally, or are sending Mom a gift from across the country.
Now for the big question--what to include? Anything goes, but try to include items that have a sentimental touch. You can include a card with photos from the whole family, for example, alongside sweet treats or recipe-in-a-jar treats that only need to be mixed and cooked.
You can also include gifts that speak to your mom's unique personality. Does she love to garden? Cook? Pamper herself with spa-style goodies? No matter what her interest may be, you can find great ways to incorporate them into the basket.
Spend a day doing something special
If Mom insists that she doesn't want or need anything for Mother's Day, why not simply spend some time with her? Take her to see a show, go shopping, or enjoy a day of her favorite hobby (whether that's gardening or enjoying an afternoon pottery class!). This is a gift you could never put a price tag on.
Do chores around the house
Practical gifts aren't devoid of sentiment! Why not stop by Mom's house and help her with some chores around the house? Changing lightbulbs, hanging pictures, fixing squeaky doors--these tasks (and more) are surefire ways to make Mom feel safe and more at-home.
Look through old photos
If you're still not feeling inspired, try looking through old photos (or the digital files you've been meaning to send to Mom but never have!). You can put these visual memories to good use by framing them or assembling them into a handmade scrapbook.
Create a meaningful Mother's Day memento
Some other great ideas for Mother's Day mementos include gifts with a personalized touch: a mug painted by your own kids, a video that features edits of old home videos, or (if you're handy in woodshop) a wood plaque carved with her favorite saying.
Whatever you do this Mother's Day, do it with love! We hope that today's blog helps you find the perfect way to celebrate.
---
Bookmark & Share
---
User Comments
Be the first to comment on this post below!