Fri, Feb 17, 2017 at 4:10PM
---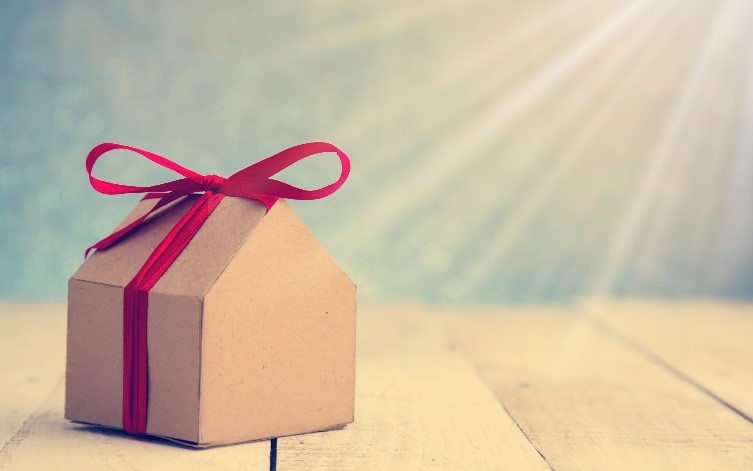 The holidays may be long over, but gift giving never really ends--especially if a friend or family member is moving into a new home in 2017!
While picking the perfect housewarming gift may seem daunting, there are dozens of practical gift ideas that will be sure to make any new homeowner or renter happy. Take a look at today's blog to see our list of favorites.
Handy essentials kit
If your loved one is headed off to their first apartment, or is about to become a first-time homeowner, an essentials kit might be the practical present they've been missing. Fill a basket with items that can be tucked into a hall drawer--measuring tape, spare batteries, the works. These items on their own may seem small--but together, they make for a truly meaningful gift that anyone can benefit from.
Fire safety
For just how essential they are, fire extinguishers are rarely found at the top of moving checklists. You can help keep your child, friend or family member safe and secure in their home by sending them off with this crucial tool. It may not be glamorous, but it does show an unparalleled level of care and thoughtfulness, making it a meaningful gift all the same.
Spice cabinet to go
Anyone who's moving away from home for the first time is likely to take a few things for granted--like the abundance of spices and seasonings in mom's pantry! Your newly-independent loved one may stock up on their favorite foods without knowing which spices to put their own kitchen. You can give them a head start by gifting them with a basket with a collection of spices and other ingredients you swear by. This will make it even easier for them to replicate your favorite family recipes!
Small functional items
While you'll likely want to leave the actual decorating to the recipient, small functional furniture and décor pieces (shoe racks, fruit bowls, umbrella stands, etc.) can make their transition into a new space a little easier.
Organizational support
After the excitement of moving day, every new homeowner must face the task of home organization from scratch. It's a daunting task--one that can be made just a little easier with your help! Gift such as silverware drawer organizers, closet cubbies, or decorative countertop jars for smaller food items are sure to be appreciated.
What's your go-to housewarming gift? Share your ideas with us below! These gifts may not be flashy, but they get the job done--something that any new homeowner can appreciate!
---
Bookmark & Share
---
User Comments
Be the first to comment on this post below!