Thu, Jul 06, 2017 at 2:40PM
---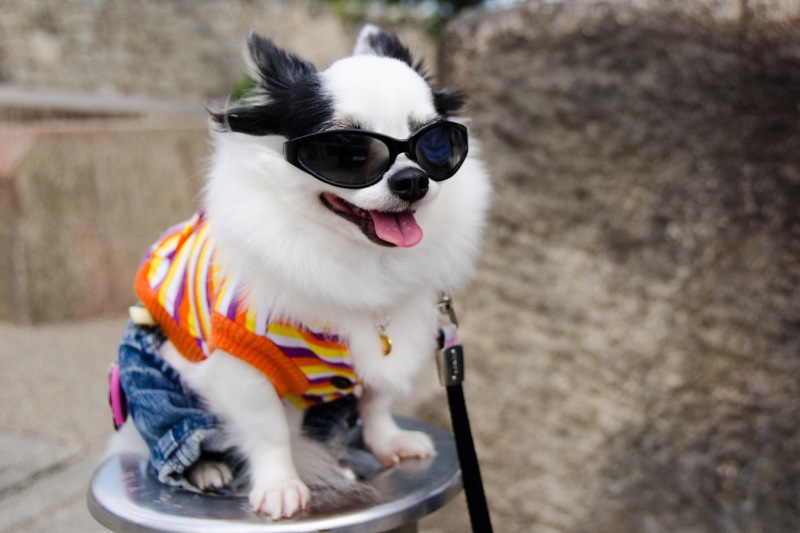 The best thing about dogs? That they're always there at the door, tongues out and tails wagging to welcome you home.
It's the best part of coming home—but until it happens, you may be wondering how to best prepare your pup for the time when you're away. If you're taking a trip this summer, take a look at today's blog for a few of our best ideas on how to keep Fido happy at home!
Know your needs
While ideally you'd bring Fido along to go camping or enjoy a lakeside destination with you, that's not always feasible—so if you need to leave him at home, consider the best way to do that. Know your needs, and know your dog. You might consider simply leaving your dog in his natural environment where's he free to roam, play, and sleep as he pleases. You can leave a key with a friend or family member so that they can come by to feed and walk your dog as needed.
If you're not sure how your pup will handle being home alone, you might consider opting for a kennel service or keeping your dog with a friend or family member. If so, just be sure to include instructions about how to best care for your four-legged friend (when he eats, any quirks he may have, etc.).
Pup-proof your home
If you do decide to leave Fido at home, be sure to prepare your space for that. For many dog owners, that means securely closing cabinets, pantry doors, drawers, etc. so that he can't access off-limit treats. Keep your favorite shoes, linens, and other fragile items in a tucked-away space as well.
Double check your dog's name tag
A simple but essential step. Be sure to check that your dog's name tag is in good condition and can easily be read, just in case Fido ever finds himself out of the home.
Indulge Fido in creature comforts
There are a few simple ways you can make your dog feel more at home, even when you're not there. If he spends any time in a crate, he may enjoy having a blanket or old shirt of yours nearby for a familiar scent. The same goes with his favorite toys and chewing bones. Don't feel the need to overload him with choices, but a few favorite items can make a big (positive) difference!
Have a backup plan in place
It's always helpful to have a "just-in-case" plan, well, just in case! Consider giving a second spare key to someone you trust, just in case your primary dog-sitter gets caught in traffic, can't make it, etc. Similarly, in case your trip runs longer than expected, be sure to let someone know so that they can help or find other accommodations for your dog.
We hope that these ideas help you enjoy your vacation to the fullest—all while knowing that your four-legged friend is happy and taken care of at home. It's an added bit of peace of mind that you'll be sure to enjoy on all your summer travels.
---
Bookmark & Share
---
User Comments
Be the first to comment on this post below!