Tue, Apr 25, 2017 at 10:50AM
---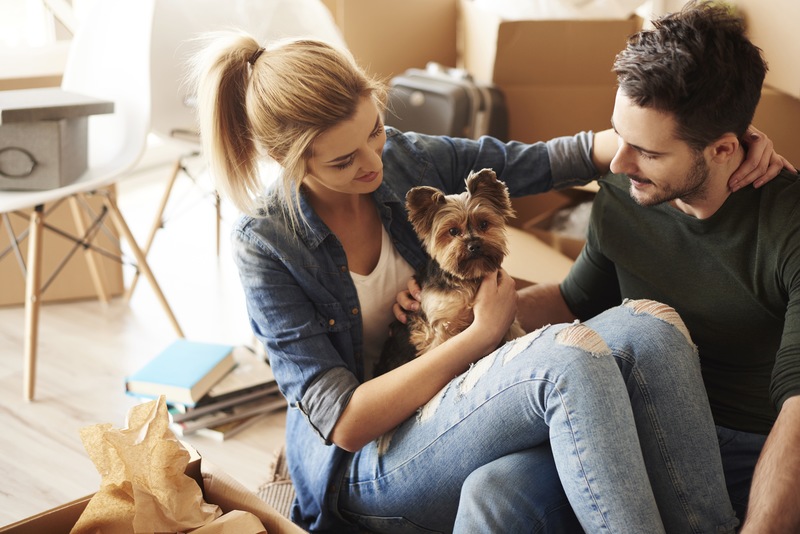 Who says your apartment can't feel like home?
As the old saying goes, "home is where the heart is"--notice no mention of titles or mortgages!
In today's blog, we're sharing a few easy ways to turn your rented space into a home you love spending time in. Take a look.
Check your lease
Before you put on your decorating cap, take a closer look at your lease. Chances are most of the things you'll want to do are a-okay under the terms of your lease--others, like painting your walls or bringing home a four-legged friend, vary from place to place. Check your lease so that you know what creative ideas are best worth pursuing!
Make time for TLC
It may seem obvious--but if you're not feeling quite at home in your apartment or rented space, try a deep clean! You may be surprised to find just how much more comfortable you feel in a space that's not still sporting the grime and stains of its old owners. Plus, while you're cleaning, you'll get to know your new space even better--so that months after move-in day, you're not still wondering "what does this switch do?" or "how much can I fit in this closet?".
Add some greenery
Natural greenery intrigues the eye and soothes the spirit--so why not add it to your new space with houseplants, succulents, and other features?
Many renters will move into their first apartment after living at home, where there's already lots of green space or a big backyard. If you're living on the fifth floor of a building, you may not have easy access to that kind of green space--but you can still enjoy the benefits of greenery with the addition of small, easy-to-care for plant life.
Christen your space with signature scents
Never underestimate the role of scent in a home. To help make your apartment feel more "true to you," try baking your favorite recipe or using candles (again, in accordance with your lease agreement) to bring your favorite scents to the forefront.
Invest in furniture you love
You may not have lots of say in the color of layout of your rented space--but you can make it your own through the addition of comfy furniture in unique textures. Give yourself a welcome place to rest at the end of the day with a big couch you can sink right into, or use a statement piece table to serve as the perfect backdrop to weekend dinners. The thoughtful addition of furniture can help make your space feel that much more comfortable.
Surround your space with memories...
What's a home without memories? Surround your space with touches of friends, family, and the moments that connect you: create strings of polaroid photos to hang from the walls, or use your mantel to display handmade trinkets with a story.
... and sprinkle in some new ones
Of course, don't forget to create some new memories along the way! Host potluck dinners with friends, movie nights, family get-togethers, and just about anything else you can think of. With each moment, you're adding to the texture of comfort and familiarity in your space--plus, of course, these opportunities are pure fun!
Home is what you make of it--and we hope that these tips help you make the most of yours. Whatever your personal décor style may be, don't forget to safeguard it all with renters insurance you can count on! Call Ed Jones Insurance today to learn more.
---
Bookmark & Share
---
User Comments
Be the first to comment on this post below!