Fri, Feb 17, 2017 at 4:45PM
---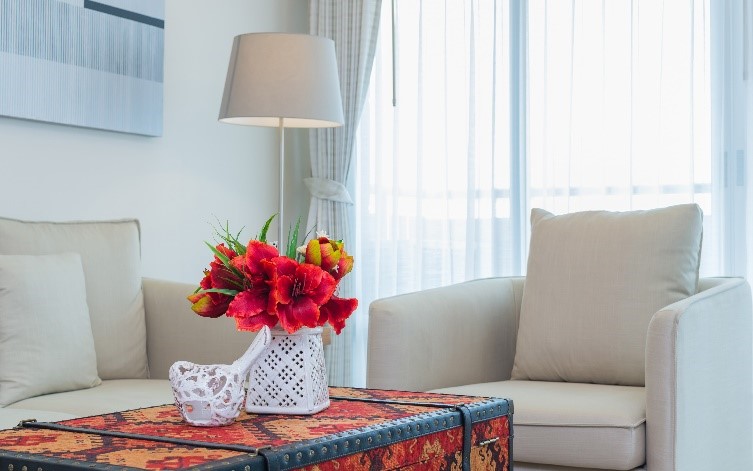 A clean home, is a safe home, is a happy home. You probably already know this to be true--but how do you get to that level of cleanliness and satisfaction in your home?
Start by following the simple tips in today's blog!
For your kitchen...
If your kitchen is the heart of your home (as it is for so many families), it's bound to get a little messy from time to time! Fortunately, you can work to keep it clean by clearing the surface except for commonly-used essentials, and storing messy items (crumbly cakes, beverages, etc.). away from kids' reach. When it comes time for a deep clean, many find it helpful to use a natural cleaning solution with mild soap and water, or with vinegar, water, and essential oils for a pleasant scent.
In addition, always be sure to keep old, unused products out of your fridge and pantry. You'll have more space to store the things you do enjoy, and won't have to worry about potential kitchen surprises should one of these expired items make its way to your plate.
For kids' spaces...
Playtime isn't always neat and orderly, but the right storage options and cleaning practices can help restore kids' bedrooms and play areas to neatness. A smart, safe method is to keep kid-friendly storage (like toy bins or bookshelves) closer to the ground, since these structures are easier for kids to access (helping them learn to clean up after they play), and will be less likely to tip when affixed to the wall.
For Fido's corner...
If your dog is a bona fide part of your family, it can be helpful to carve out a safe, cozy space for him and his belongings. Designate a corner or even the bottom of a walk-in closet to your dog, where he can keep his bed and favorite toys (of course, you'll want to keep his snacks out of reach!). By containing these items in one space, you can prevent dog-related clutter from making its way into the far reaches of your home.
For your outdoor space...
Your outdoor space warrants a deep clean or two, also--especially if it doubles as a spare dining room or cozy living space. You can keep this area clean by sweeping once or twice a week (depending on how many leaves, seeds and twigs pile up), and keeping less pleasant items like trash or yardwork chemicals out of the area. If litter or debris from the trees is becoming too much of a nuisance, trimming overhanging branches can help you maintain a neater space.
Experienced homeowners know that cleanliness isn't just about aesthetics--it's about enjoying a home that's as safe as it is stylish! We hope that these tips help you craft a space you truly love in 2017.
---
Bookmark & Share
---
User Comments
Be the first to comment on this post below!