Mon, Oct 17, 2016 at 10:20AM
---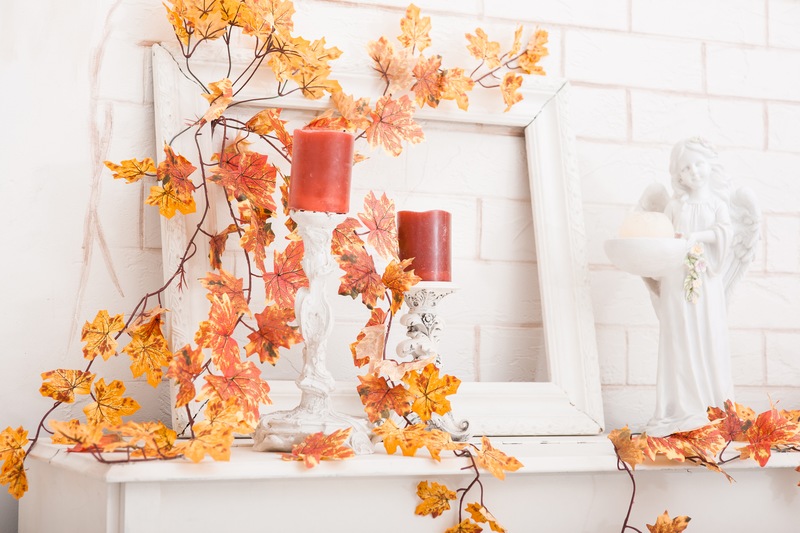 If you're renting a townhome or apartment, you may be longing for fun ways to make your space feel like home this fall season—but don't worry! Even as a renter, there is a wide variety of ways to show off your fall spirit and turn your space into a comfy, homey spot you love.
In today's blog, we're looking at ten ways to spruce up your apartment for the fall.
Add fall colors
The first (and, perhaps, easiest) way to bring the fall feeling into your home is with the addition of fall colors. Whether it's dining room table placemats, bedding, or a welcome mat, a splash of warm orange or a rich, deep red can make your space feel fall-ready.
Use bold, comfy pillows…
Fall is about comfort, so choose pillows in your favorite designs that are thick, comfy and overstuffed. You'll love sinking into them at the end of a long day, or while reading your favorite book on the couch.
…and linens you love
Add festive fall quilts or throw blankets to your bed and sofa this season! They will allow you to wrap yourself up in cozy comfort all fall long.
Create delicious fall scents
Adding a candle or two to a safe spot can introduce warm fall scents into your space. You can also turn to the kitchen and prepare your favorite baked goods that will fill your space with the delectable fall scent you've come to associate with home and comfort.
Add area rugs for a homey feel
As a renter, you may not be able to make permanent changes to your home's flooring—but you can still change it for the better! Use thick, comfy area rugs to layer on top of your current floor or carpet to create a spot of visual interest (and, of course, provide a comfortable spot for you and your guests to rest your feet!).
Make your windows feel like new
Adding a set of warm-toned curtains that let in the light can make your space (and, of course, your windows) feel like new.
Freshen up your outdoor space
Fall is a great time to get outdoors and enjoy dinners "al fresco"—so make sure your outdoor space is up to the task! If your apartment or townhome has a patio or balcony, a bit of sweeping and the addition of a comfy seating option or two can help you achieve this goal.
Introduce warm accents
In addition to the fall colors we mentioned earlier, warm accents such as metallic-toned pillows or gold figurines can make your space feel more in tune with the season.
Light up your space
To warm up your space this fall, the addition of a new floor lamp might be all you need! Add seasonal decorations As we inch closer and closer to Halloween, dress up your space (inside and out) with seasonal decorations—pumpkins, fall wreaths and a harvest-themed cornucopia are all sure to please.
Which of these ideas do you plan to try first? Be sure to let us know, and enjoy your fall season to the fullest!