Wed, Sep 28, 2016 at 9:30AM
---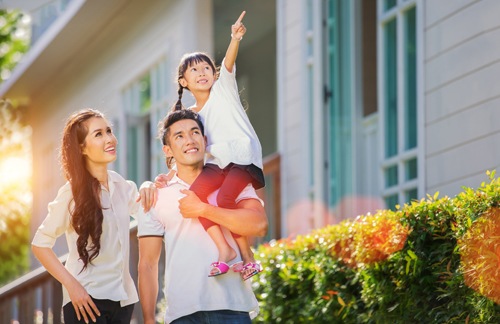 When you move, you naturally make a mental checklist of the things you'll need along the way—everything from packing paper to moving services to plenty of cardboard boxes. Is insurance on your list, too?
Whether you're buying a home for the first time or are simply switching apartments, now is the time to assess insurance options and find the policy that's right for you. In today's blog, we will be looking at the key types of insurance options for owners and renters alike.
Home insurance vs. condo insurance
While home insurance and condo insurance both cover a dwelling that you own, the key difference is, of course, the kind of dwelling that is—in the case of condo insurance, there's typically no exterior pool or landscape to cover (while they exist, they'll fall under the responsibility of the condo itself).
The flood factor: why it's important to supplement your coverage
Typical home insurance policies don't usually cover flood damage—and in a state like Florida, that's so known for its unpredictable weather, that's a kind of supplemental coverage you will appreciate having.
Renters insurance for your peace of mind
Are you moving into an apartment, townhome or other rental property? If so, opting for renters insurance is the right decision for you. Remember that your landlord may be responsible for the building you live in—but when it comes to external events, he or she won't have to replace your valuable items. That's why renters insurance will help you enjoy the comfort and peace of mind that comes with living securely in a place that isn't officially "yours"—even though you don't own your space, you can breathe a sigh of relief knowing that your belongings are protected from theft, storm damage, and more.
Do you have questions regarding your upcoming move, or are you interested in looking at policies for your current home? Let us know, and we'll be happy to help you along the way!
---
Bookmark & Share
---
User Comments
Be the first to comment on this post below!