Wed, Mar 15, 2017 at 11:35AM
---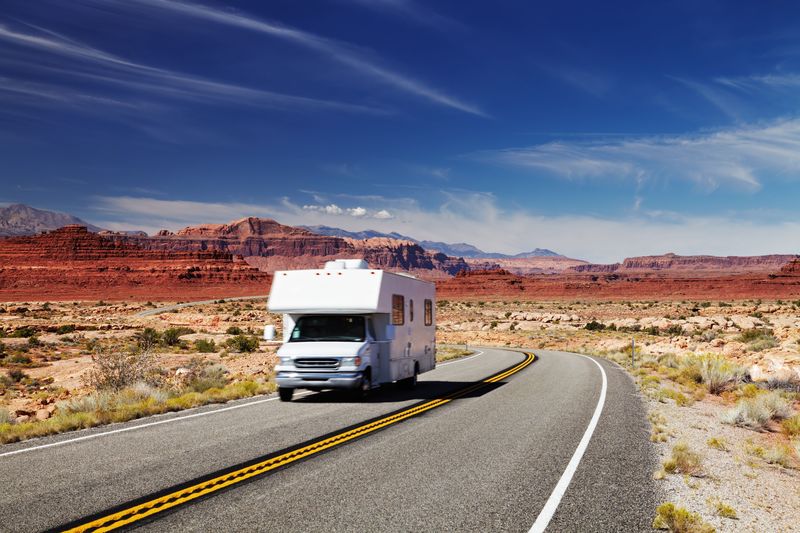 If the open road is calling your name, there's no better way to see it all than from your very own recreational vehicle--an RV.
Did you know that RV insurance differs in a few key ways from your everyday auto policy? In today's blog, we'll be exploring the benefits of this unique type of coverage--and how it can help you better enjoy the road ahead! Take a look.
A meshing of coverage types
If you ever stop and think about the very nature of operating an RV, you'll realize the need for a "blended" kind of insurance policy. That's exactly the aim of RV insurance.
States require RV operators to have this specialized form of insurance--unless their RV is towed, and not driven like a car. This is because an RV can easily fall into more than one category of coverage; like a car, it's driven by a motorist who must adhere to the laws of traffic and road safety. However, like a home, it can be lived in and visited by guests--not mere passengers, but occupants who are sleeping or spending time inside the vehicle.
Because of this dual nature of RVs, a simple auto or home insurance policy won't do (whether or not you mainly vacation or mainly live in your RV). An RV policy keeps you covered where you'll need it, and appreciate it, the most.
A way to enjoy confidence on the road...
Your RV is your vehicle for vacation--literally! No one wants to be stressed out as they enjoy time with family and explore their surroundings. Fortunately, an RV insurance policy can provide for stress-free trips since you will always know that you're covered for the unexpected bumps in the road.
...and provide for future adventures
If you crave spontaneity, and want to simply be able to pick up and head out on your RV whenever the whim calls you to, a designated insurance policy will let you do just that. You won't have to spend weeks planning your trip or any time at all wondering whether or not you're ready to go. You'll be able to enjoy a simple, "have insurance--will travel" mindset--and your vacations, whether planned or unplanned, will be all the better for it!
If you have questions about your RV policy, or are interested in signing up for one before your big spring adventure, call Ed Jones today! We'll be happy to help you sort things out so you can get on the road with ease.
---
Bookmark & Share
---
User Comments
Be the first to comment on this post below!